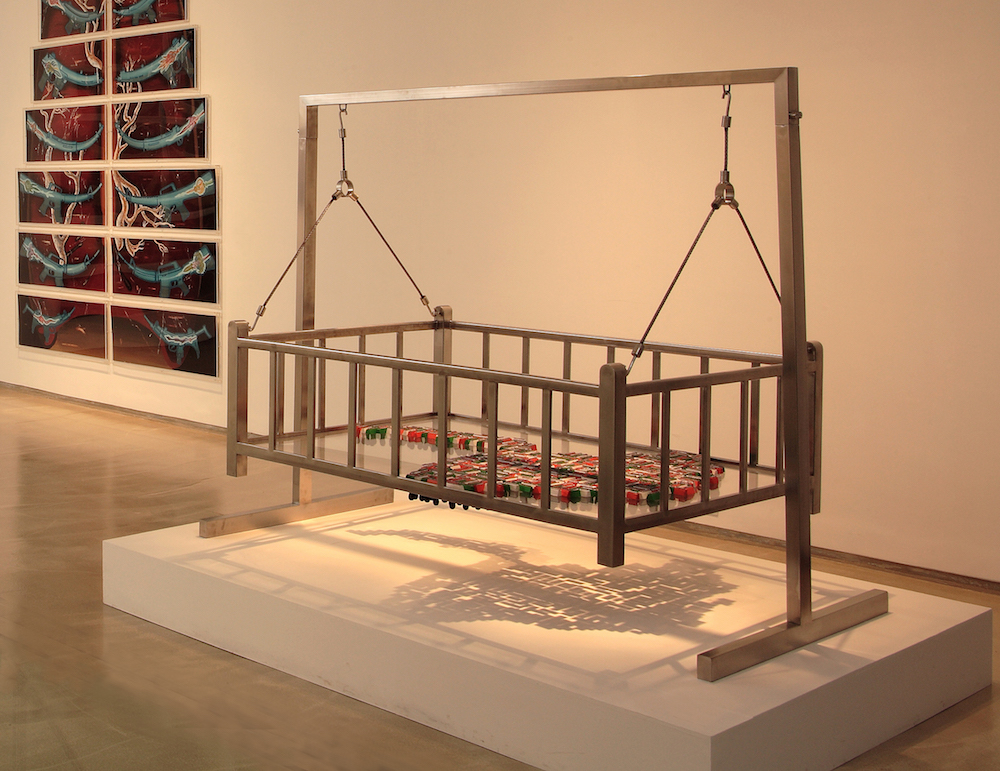 Penumbra
2006
stainless steel, acrylic sheet, paint, rubber stamps
60 x 74 x 42 in. I 152 x 188 x 107 cm
edition of 3+AP
The sculptural work titled 'Penumbra' takes the form of a cradle. Unlike the 
cradle, which is meant to support and comfort, this stainless steel sculpture is cold and unsettling. It rocks the disputed territorial form of (P.O.K) Pakistan Occupied Kashmir, which remains the nucleus of the conflict between India and Pakistan for several decades.
The cradle formed by rubberstamps carrying names of freedom fighters lies in a state of limbo, much like the fate of it's people, held in suspense. This piece of land rests like a wound of that separation, rocked back and forth by political agendas and myopic policies.