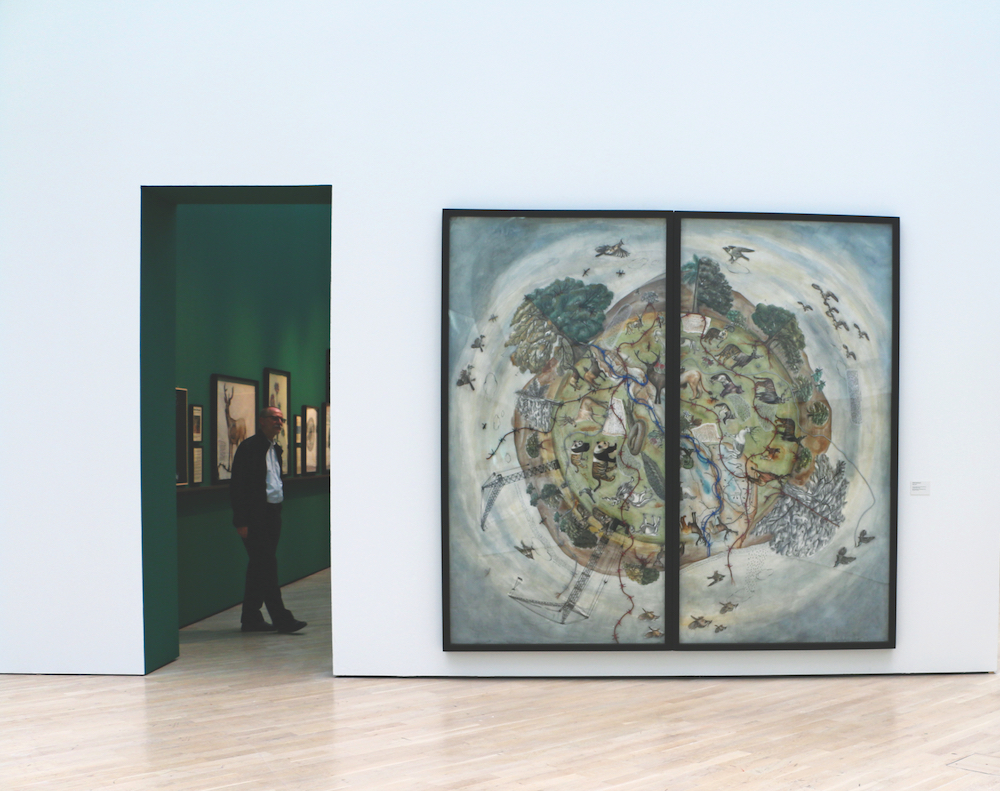 Cleft
2017
gouache, charcoal, ink and electric wire on Fabriano paper
110 x 58 x 3 in. I 279 x 147 x 8 cm. each (diptych)
Cleft follows Hyphenated Lives, a series of works by Reena Kallat that imagine hybrid flora and fauna by merging the national animals and plants of hostile neighbor states. In Cleft these creatures roam the earth and skies and gaze questioningly towards the viewer. The earth with its rivers and mountains is cleaved apart by the superimposition of barbed wires woven from electric cables, a recurring motif in the artist's works. The wires embody the contradictions of our present by bringing together two opposing objects—one a conduit for global communications and a harbinger of shortening distances, and the other a ubiquitous sign for borders, barriers and suspicion.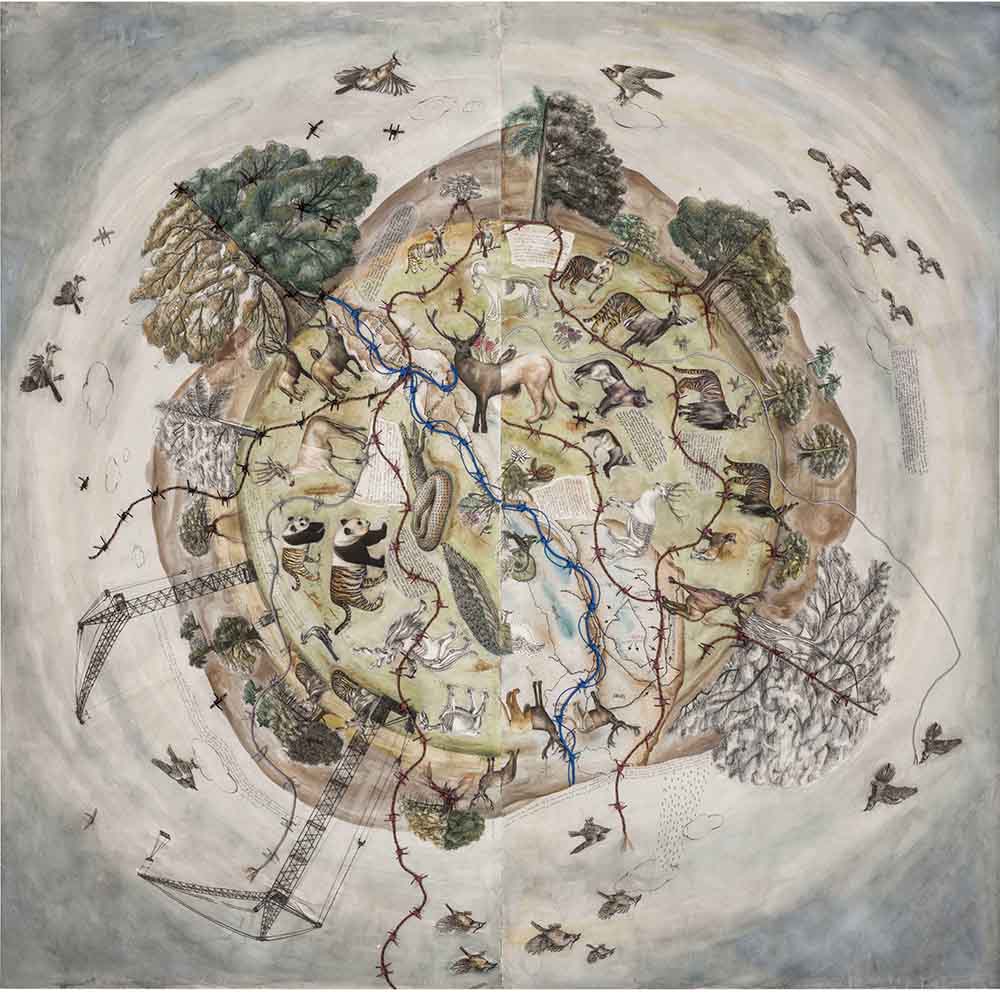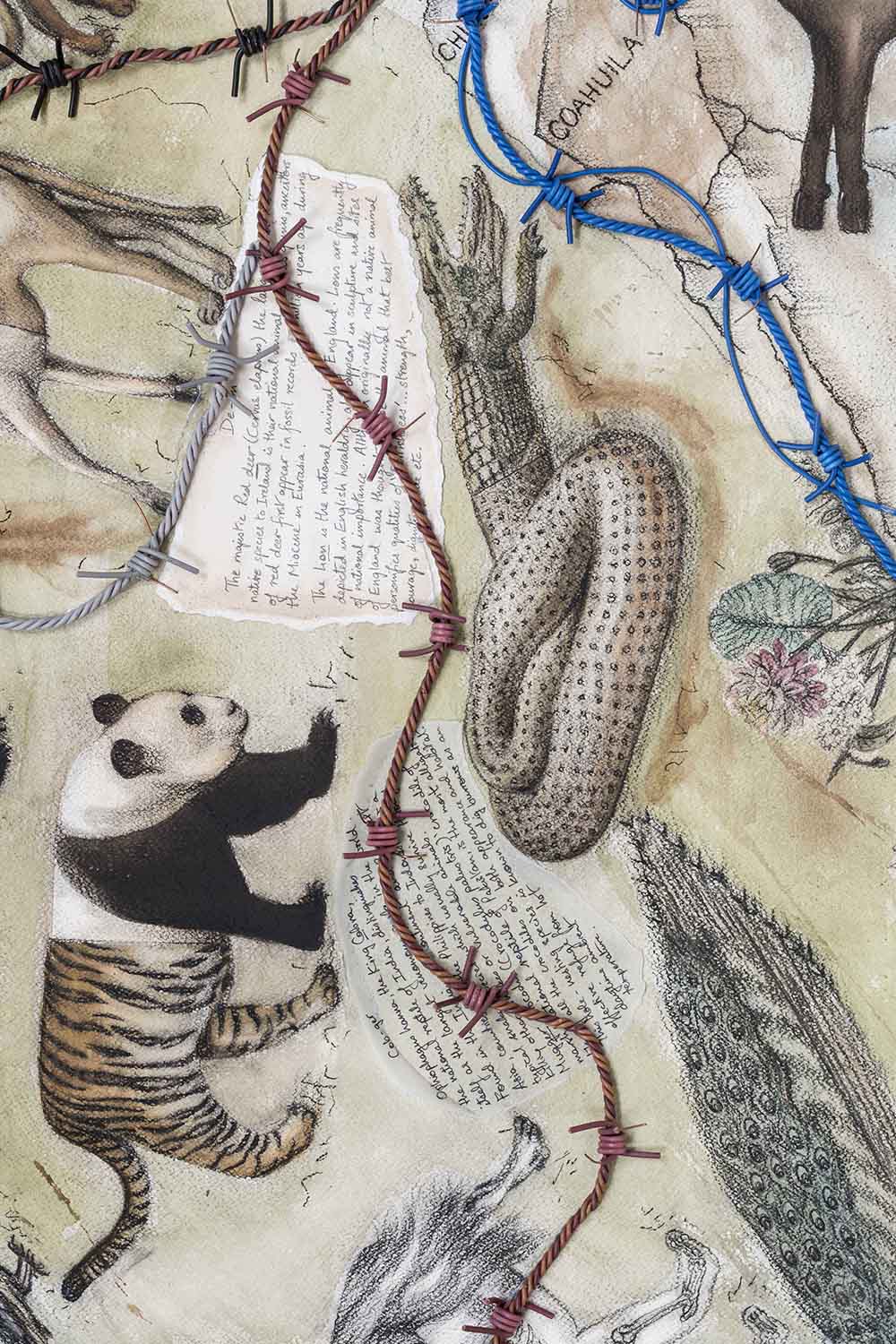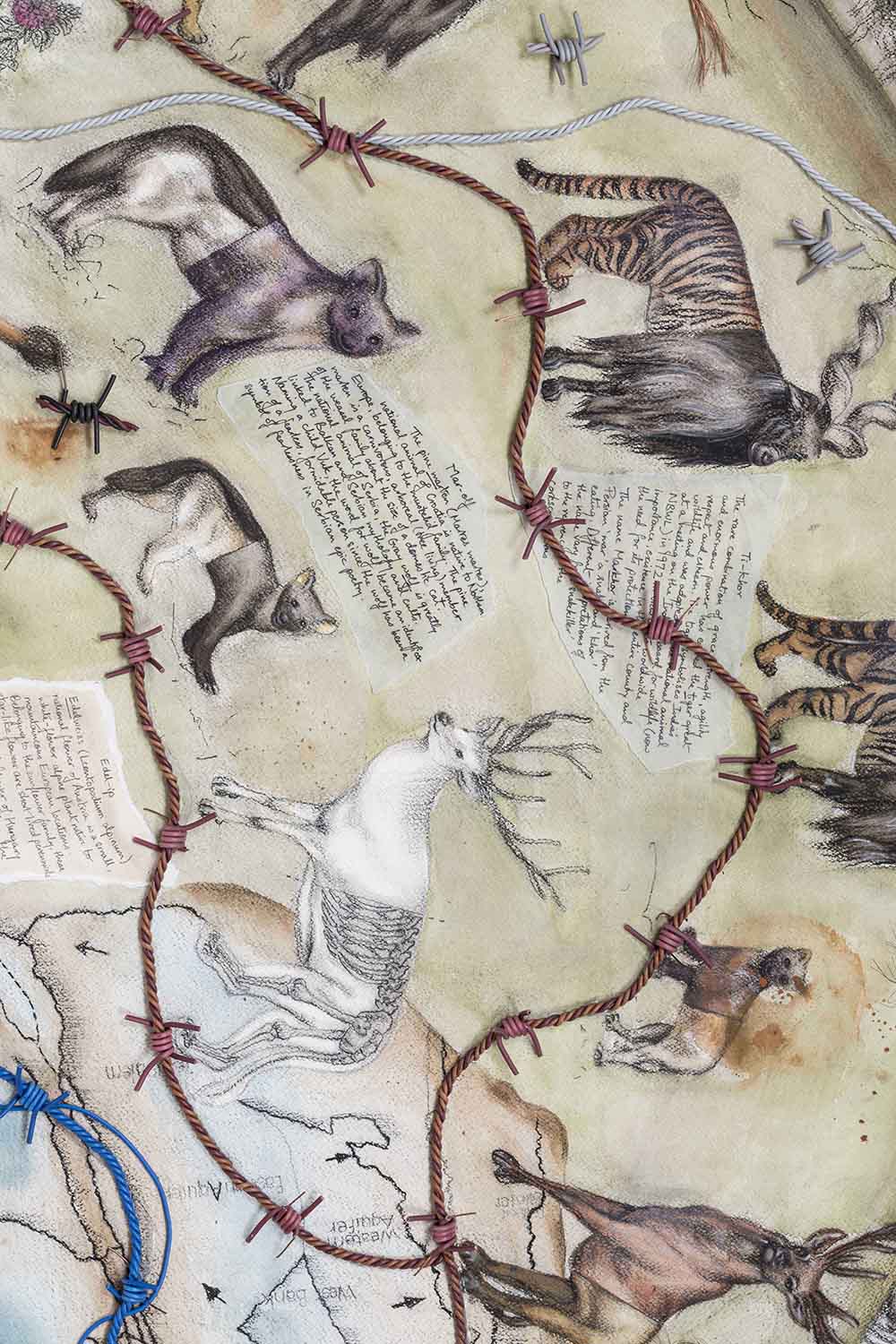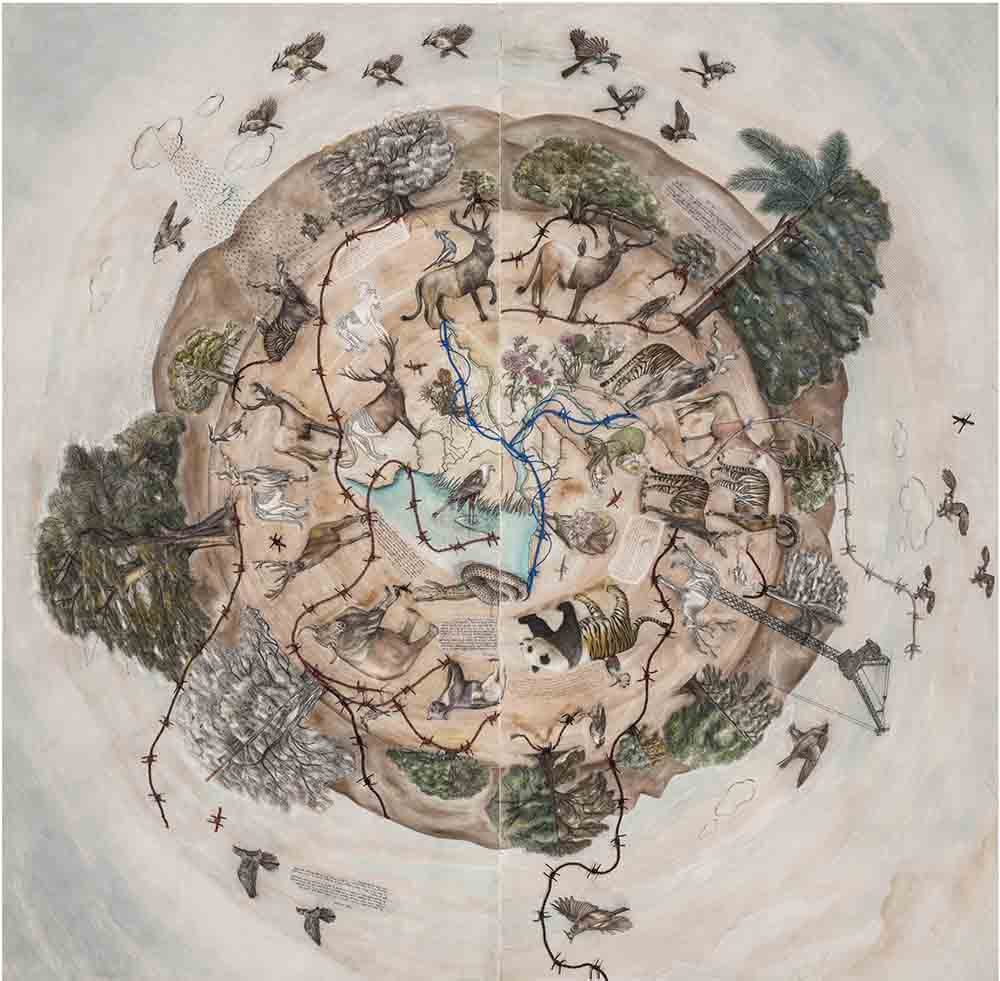 Cleft – 2017
gouache, charcoal, ink and electric wire on handmade paper
110 x 58 x 3 in. I 279 x 147 x 8 cm. each (diptych)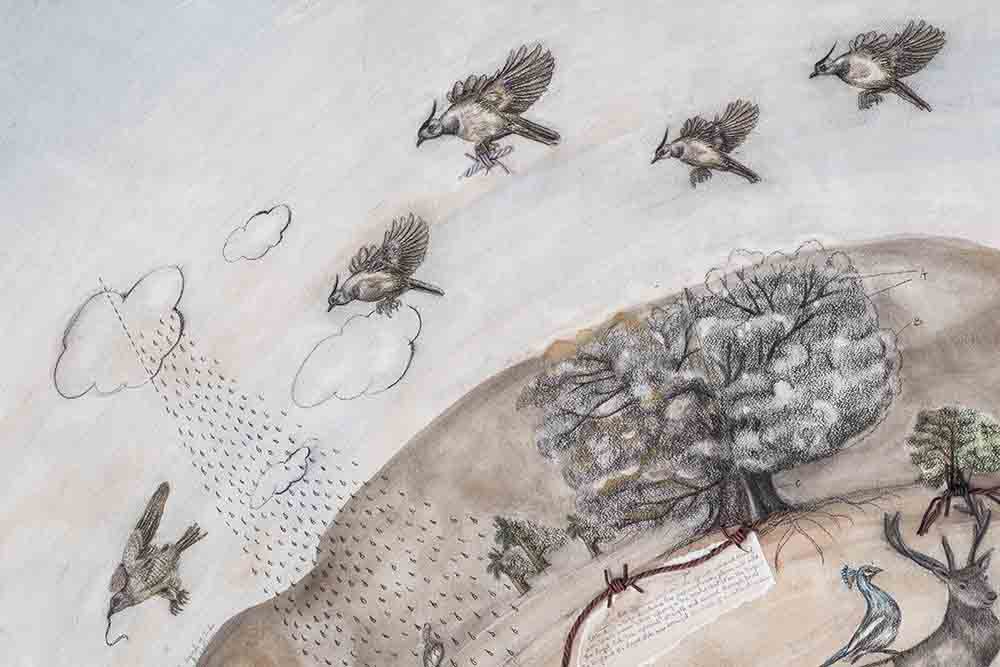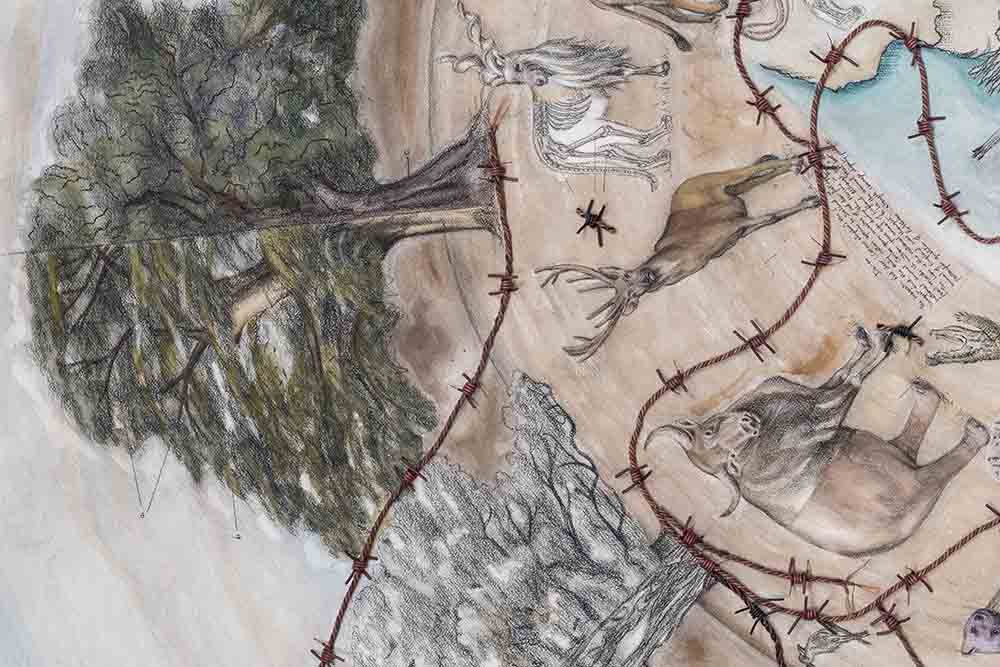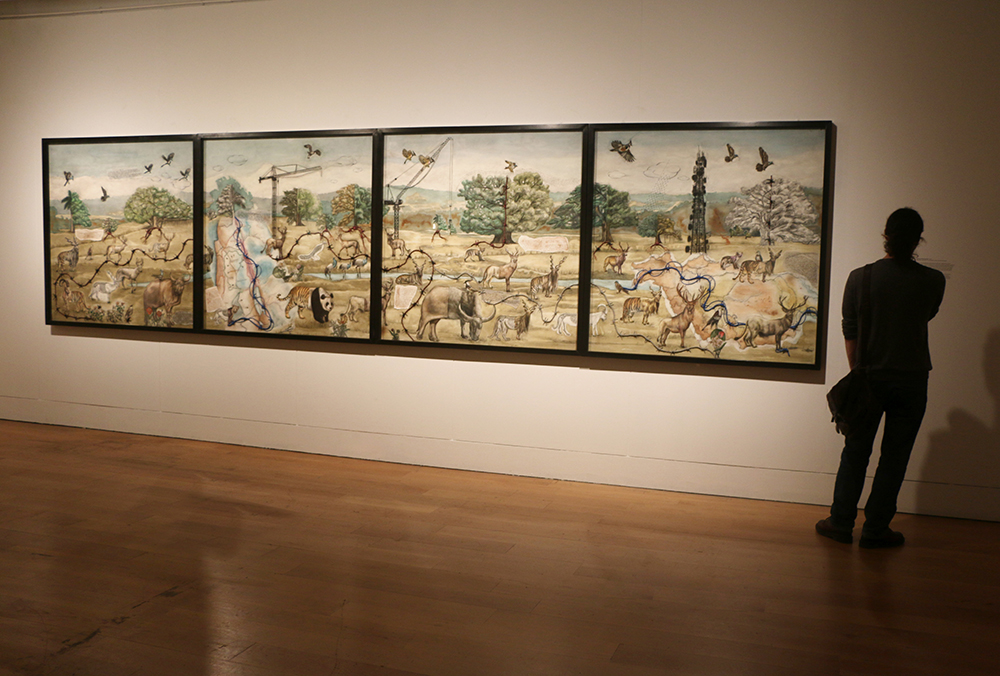 Garden of Forking Paths
2017
gouache, charcoal, ink and electric wire on handmade paper
58 x 58 x 3 in.  I  147 x 147 x 8 cm. each (in four panels)