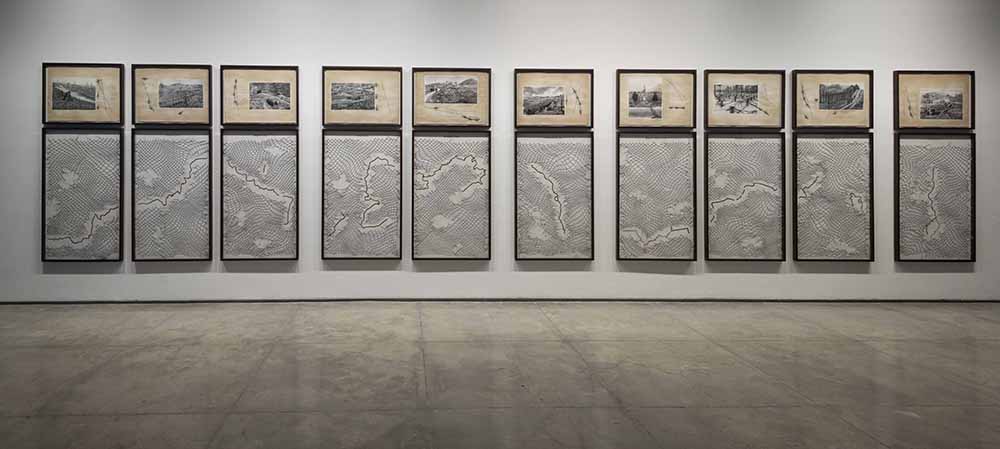 Leaking Lines
2019
charcoal, gouache, graphite, nails and electric wires on laser cut and embossed Arches paper
25 x 33 in. l 64 x 84 cm. (top) each
55 x 33 in. l 140 x 84 cm. (bottom) each
Leaking Lines refers both to the violence and fragility of national borders. In ten diptychs the artist intentionally conflates the 'line'—a primary artistic tool—with the language of epic territorial delineations. The work juxtaposes the outlines of boundary lines from across the world with images of the landscapes which they divide and apportion. The lines appear seared on the earth, flaying open a frayed web of connections that once held the terrain together. Texts inserted into the work refer to the heavily contested nature of these frontiers. Many are national borders which remain at the centre of violent conflicts and bilateral bickering decades after their creation. Others such as the Maginot line were wartime fortifications which offered a false sense of security before they were run over by invading armies. Some of the names bring to mind the triviality of the moments of their creation: the 'green line' which forms the bleeding boundary between Israel and Palestine is so named because it was etched on to an older map with a green pencil. The borders crisscrossing the Indian subcontinent are named after British officers who were tasked with carving this heavily populated terrain into independent territories, oblivious to the violence the process unleashed the effects of which are acutely felt to this day.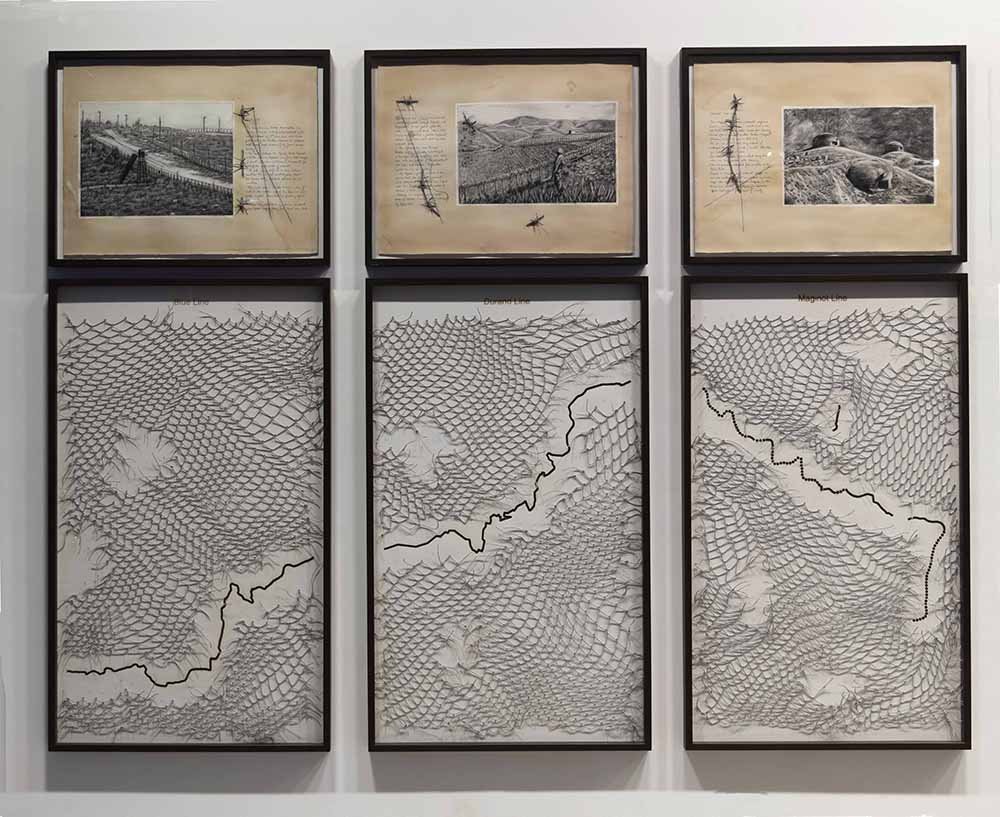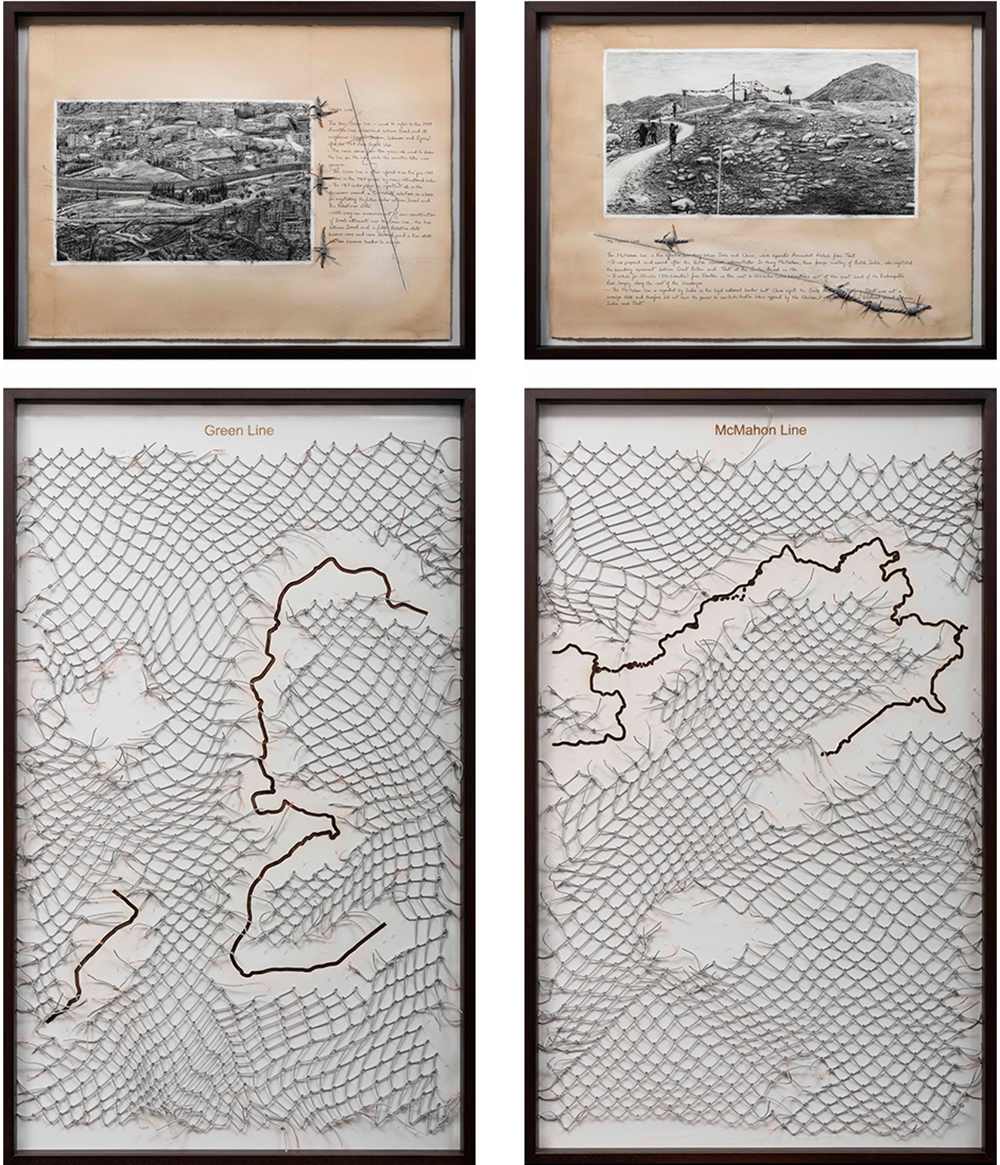 Left: Leaking Lines (Green Line) – 2019
Right: Leaking Lines (McMahon Line) – 2019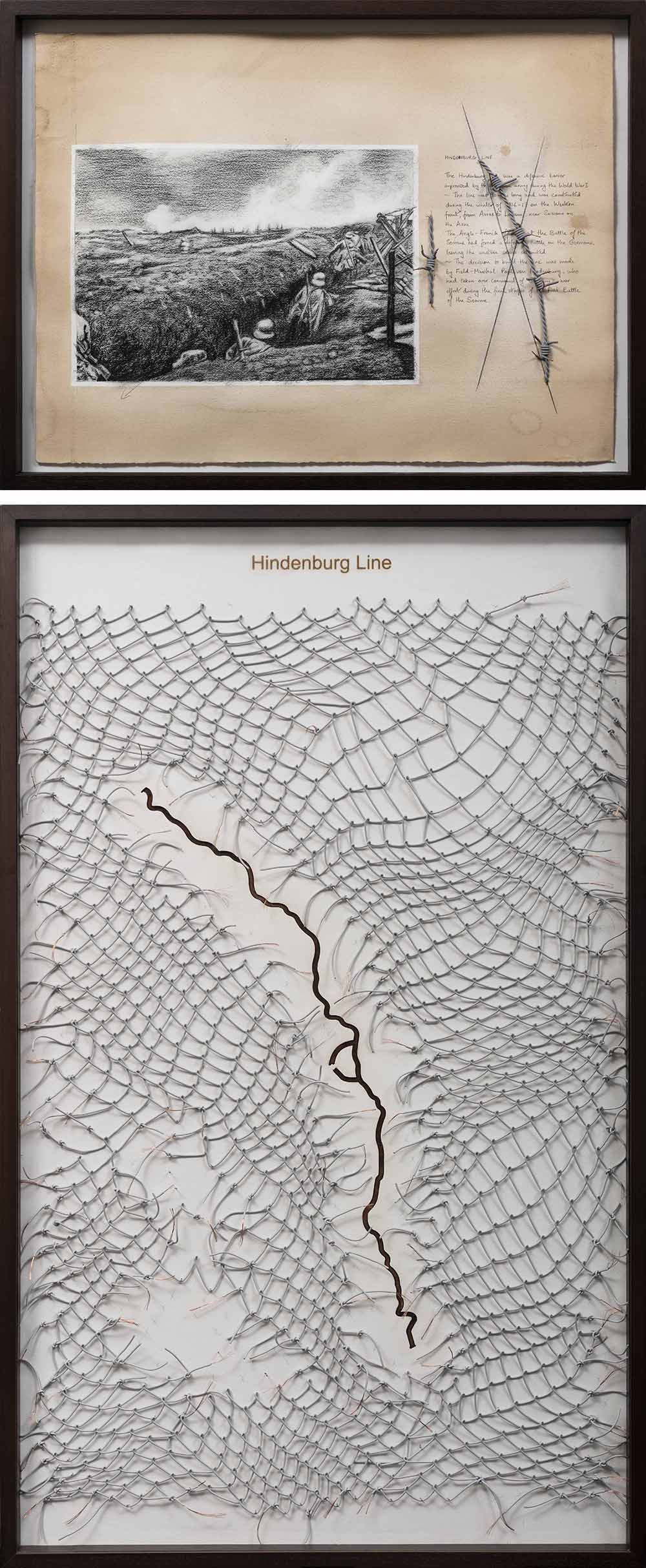 Leaking Lines (Hindenburg Line) – 2019