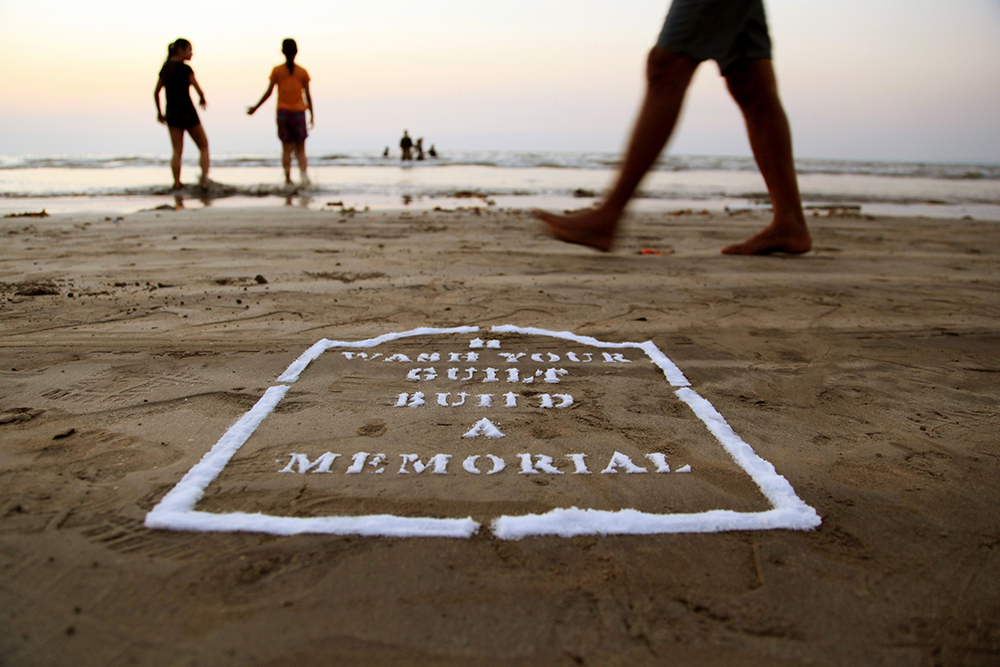 Untitled
2014
digital prints on Hahnemulhe Photorag archival paper
12 x 18 in. l 30 x 46 cm. (each)
edition 5+AP
Who is to say what we must remember and how?
For all the stone plaques, the iron gates, the stately monoliths and mortar minarets,
Built, laboriously, to remind us of the labors of history,
This is a stray elegy in salt, on sand.
Soon, aimless ambling feet, yours and mine, will scatter it incoherent.
Else, a waft of wind or a lick of the waves, will render it nothing.
Who is to say what happens to memories when disremembered,
To battles and deaths and famines and martyrs 'unmonumented'.
Like salt on a seaside, perhaps, they fade unnoticed,
Feeble in the face of the power that deems them unworthy of recollection.
Text by Parni Ray