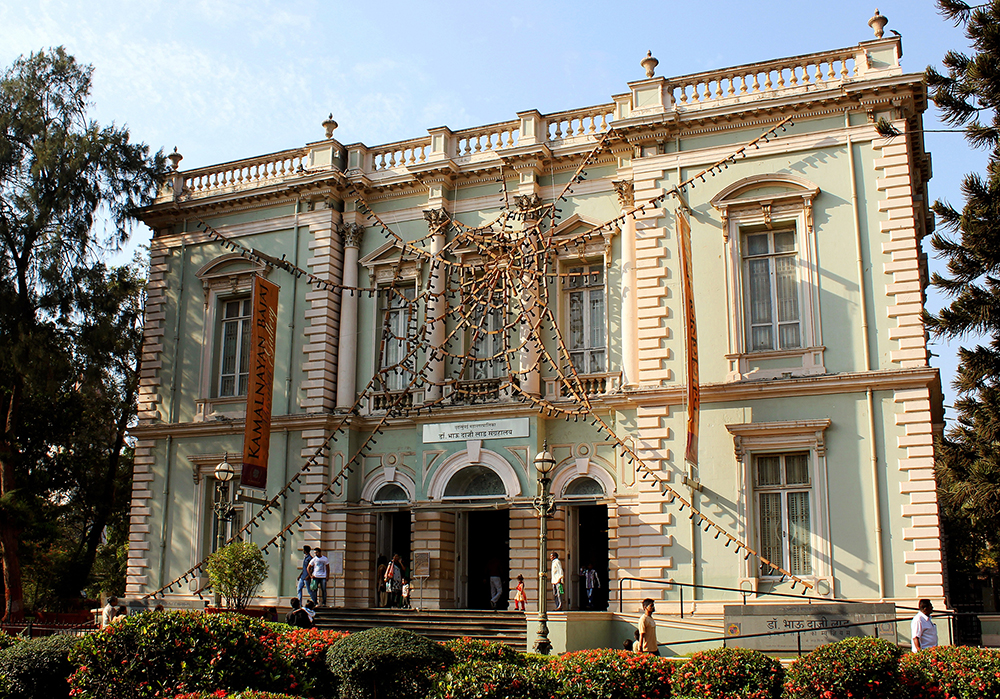 Untitled (Cobweb/Crossings)
2013
painted sculptural installation in FRP, metal
540 in. x 660 in. l 1372 x 1676 cm
Since the Bhau Daji Lad Museum stands situated at Jijamata Udyaan (once called the Victoria Gardens) in the natural environment of the zoo, I wanted the sculpture to have an organic form, one that has some sort of a relationship to its surroundings. While thinking of the museum's history and it's mutating relationship to the city of Mumbai, what preoccupied my mind about the transforming city were the changing street names; in what manner streets define a city's imagination and how their names speak to us about the people who inhabit them. The Museum itself had undergone a change of name from the Victoria and Albert Museum to Dr. Bhau Daji Lad Museum, a century after its inception. Conceived at the time of the British rule, the museum and its collection narrate some of the earliest moments in the city's history through its industrial and artisanal past, through the changing life patterns of its people across maps and historical photographs.
As we know the early 90's as part of the decolonization spree, saw the change of street names in Mumbai from colonial names to indigenous ones. While renaming is either geographic, commemorative, often linked to language, in case of Mumbai it has been more political than cultural and never without controversy. It's been a real struggle between the cosmopolitan identities over local or regional claims. 'Untitled (Cobweb/Crossings)', is an oversized web formed with hundreds of rubber-stamps that weaves the history of the city onto the façade of the museum. Each one bears the colonial name of a city street that has now been replaced by an indigenous one. Part of the bureaucratic apparatus, rubber-stamps metaphorically either seem to endorse or stamp histories out of existence. While unknowingly, unconsciously, histories are constantly being interpreted and altered, what's interesting is the comfort and ease with which people shift between the old and new names, often referring to a place with numerous appellations at the same time. The web is a home, linear, fragile, protecting the physical self; at the same time it can also be a restricting trap. A cobweb is evocative of time and appears to hold dust from the past.