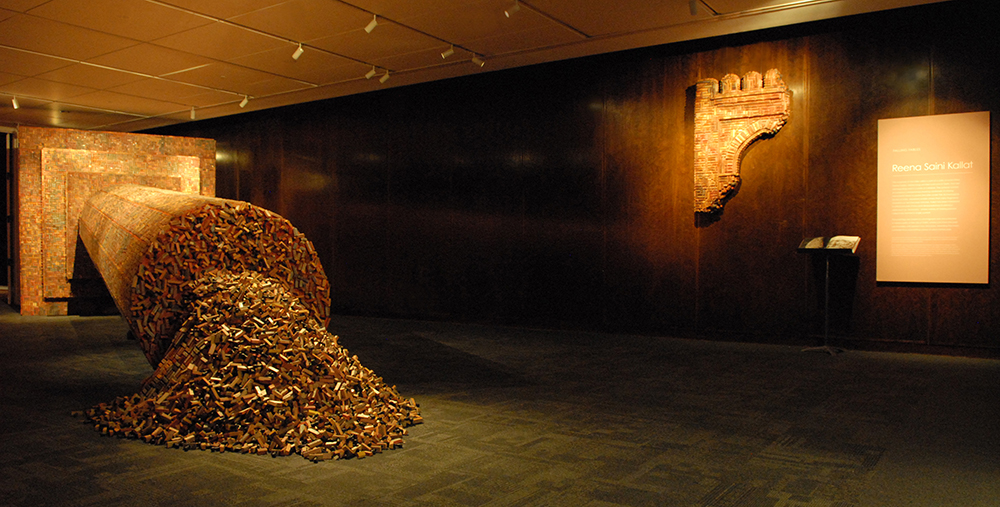 Untitled (column)
2011
acrylic, rubber stamps, wood
336 x 108 x 108 in. l 853 x 274 x 274 cm.
The sculpture is part of a series of works titled 'FALLING FABLES' referenced from architectural ruins and fragments, that are disintegrating and in a state of collapse.
The surface consists of nearly 30 thousand rubberstamps bearing addresses of missing monuments listed as protected sites under the Archeological Survey of India, dispersed amidst others that carry fragments of poems/ phrases on architecture and loss. As creations of active historical forces and natural processes, these ruins seem more than just passive or static forms with their sense of incompleteness and fracture alluding to the broader themes of time, loss and memory.
While my attempt is not to venerate the past, the work seeks to highlight the continuity and shifting nature of urban landscape, to look at ruins as metaphors of individual and universal experience.