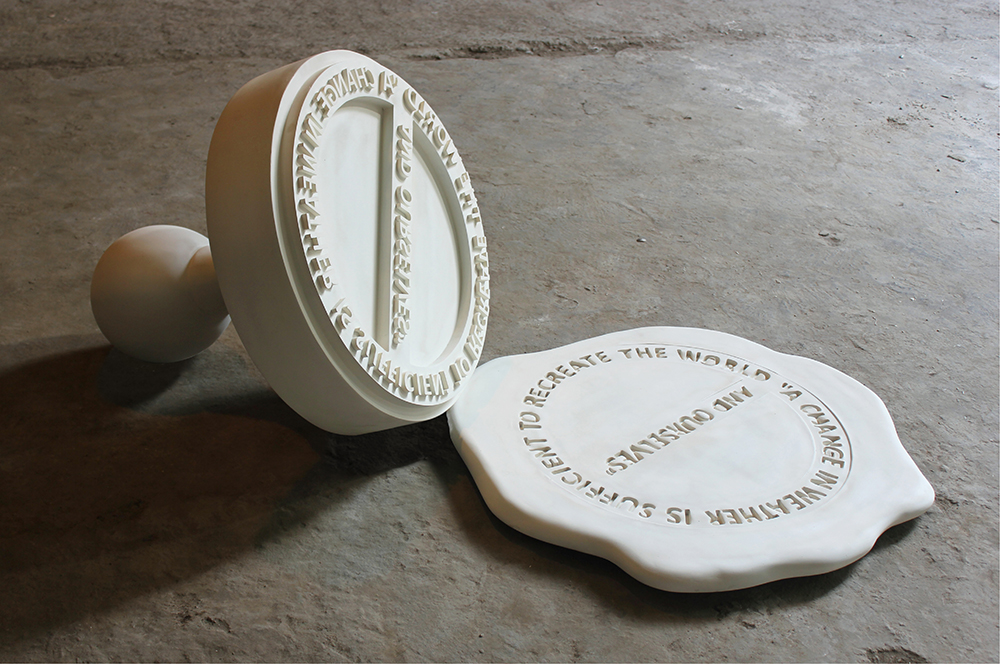 Untitled Rubberstamp
2012
Ivory duco paint on FRP
30(h) x 75(l) x 35(b) in. l 76 x 190 x 89 cm.
The sculpture engages with our fragile connection to the environment in a poetic way and how this relationship gets extended, condensed, distorted..
The oversized rubber stamp carries the words of the French novelist, Marcel Proust, "A change in weather is sufficient to recreate the world and ourselves" as if the words were stamped into a bed of sealing wax or etched on the surface of a melting tectonic plate. Discussing the weather can be ordinary, everyday and almost banal but carrying it to a bureaucratic motif such as a stamp seems to certify something… Is it a proof or playful prophecy about an ambivalent future?