Braiding the Line
2002
acrylic and cement primer on canvas
27 x 93 in. I 69 x 236 cm

This body of work reflects on origin myths, the process of periodic creation and destruction.

In the triptych titled "Braiding the Line" I posit the last incarnation of Vishnu as Kalki, in the form of a fisherman. Vishnu, who we know is regarded as the preserver of the universe, adopts a human form to be born on earth to destroy evil and restore righteousness. Here, he is seen to be collecting samples of insects, birds, animals, humans that would be carried on to the next era after the end of the world. The image on the top right is that of Vishnu as Kalki borrowed from one of the toy figurines. Various layers of time seem to coexist in this painting where the fishermans net, woven with leaves, is unfurled to reveal the colours of the Indian national Flag.

"Sleeping River- Inhale" and "Sleeping River- Exhale" are conceived as twin paintings where the female body is seen as one that encompasses both the processes of creation and destruction, of involution and evolution. The body is seen as a site of encounter evoking notions of nationhood, motherhood, poised at a time when the world is under a constant threat of war and possible annihilation due to intolerance.

In "Sleeping River- Inhale", the representation of the cosmic woman floating over a blanket of leaves is seen carrying Shiva on the forehead, Brahma and Vishnu (the destroyer, creator and the preserver of the universe) simultaneously on the body. The objects painted around her of dismembered body parts are referenced from the wax offerings made in churches to restore and heal.

"Sleeping River-Exhale" exerts the more forceful and violent aspect of the woman's plural identities. As is often said, the goddess and the demon live within the same person; their 'Battlefield Is the Mind'.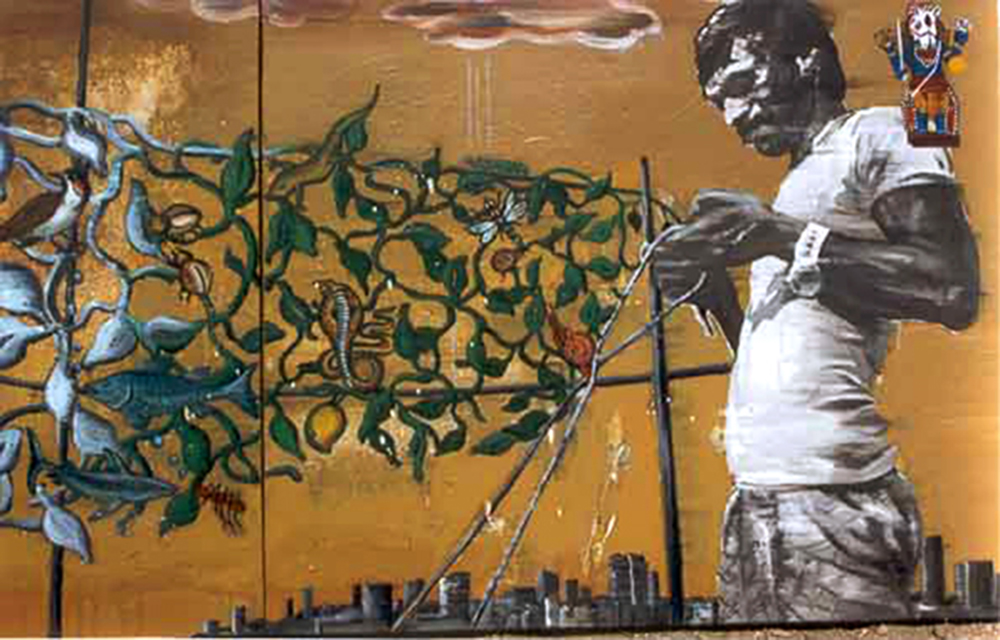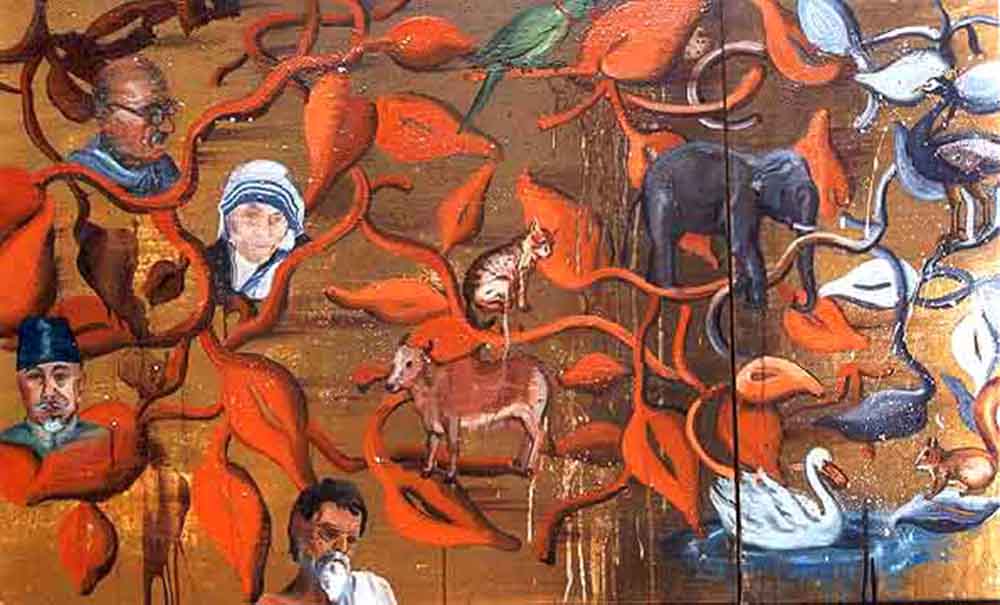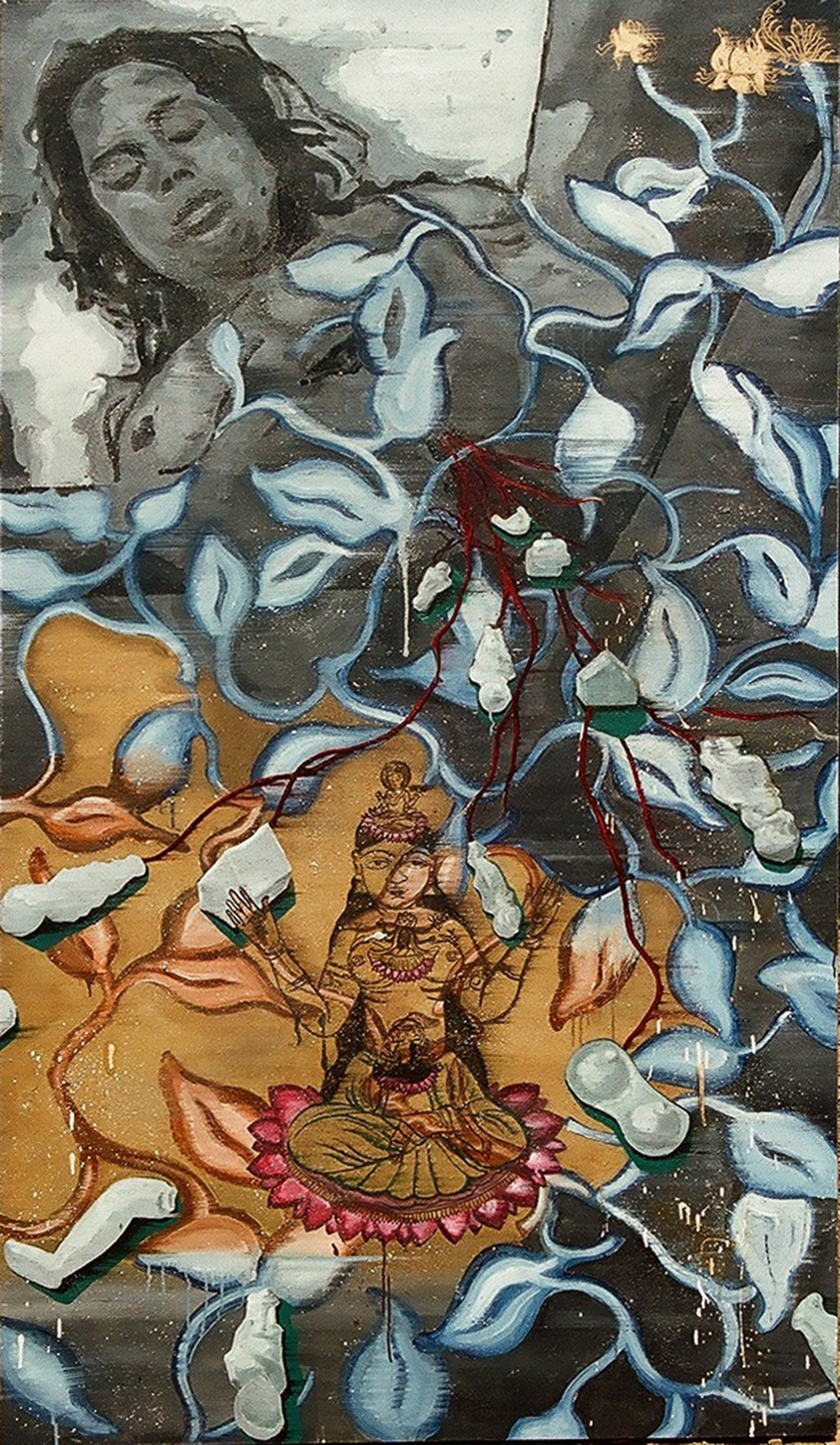 Sleeping River – Inhale
2002
acrylic and cement primer on canvas
84 x 48 in. I 213 x 122 cm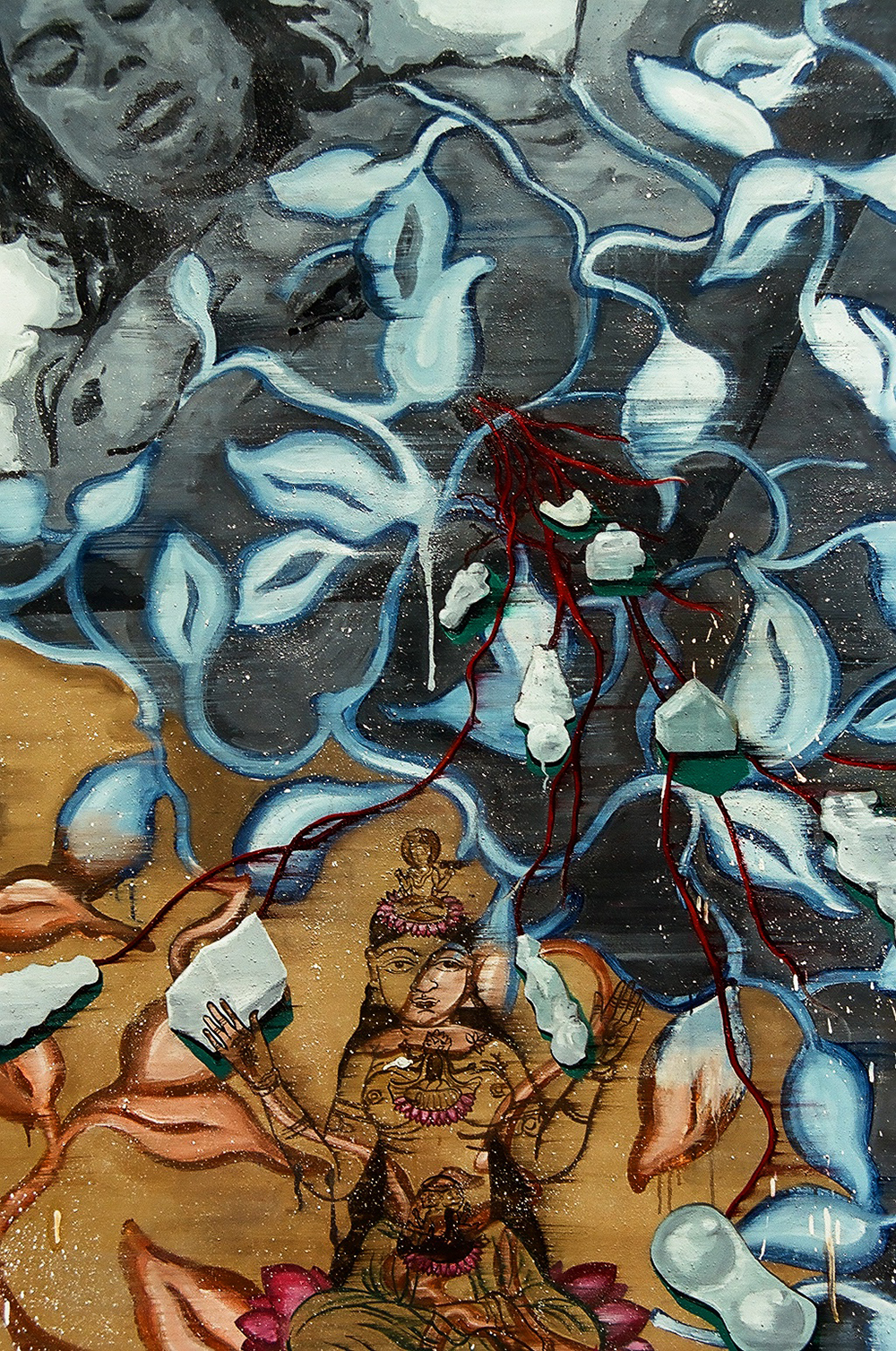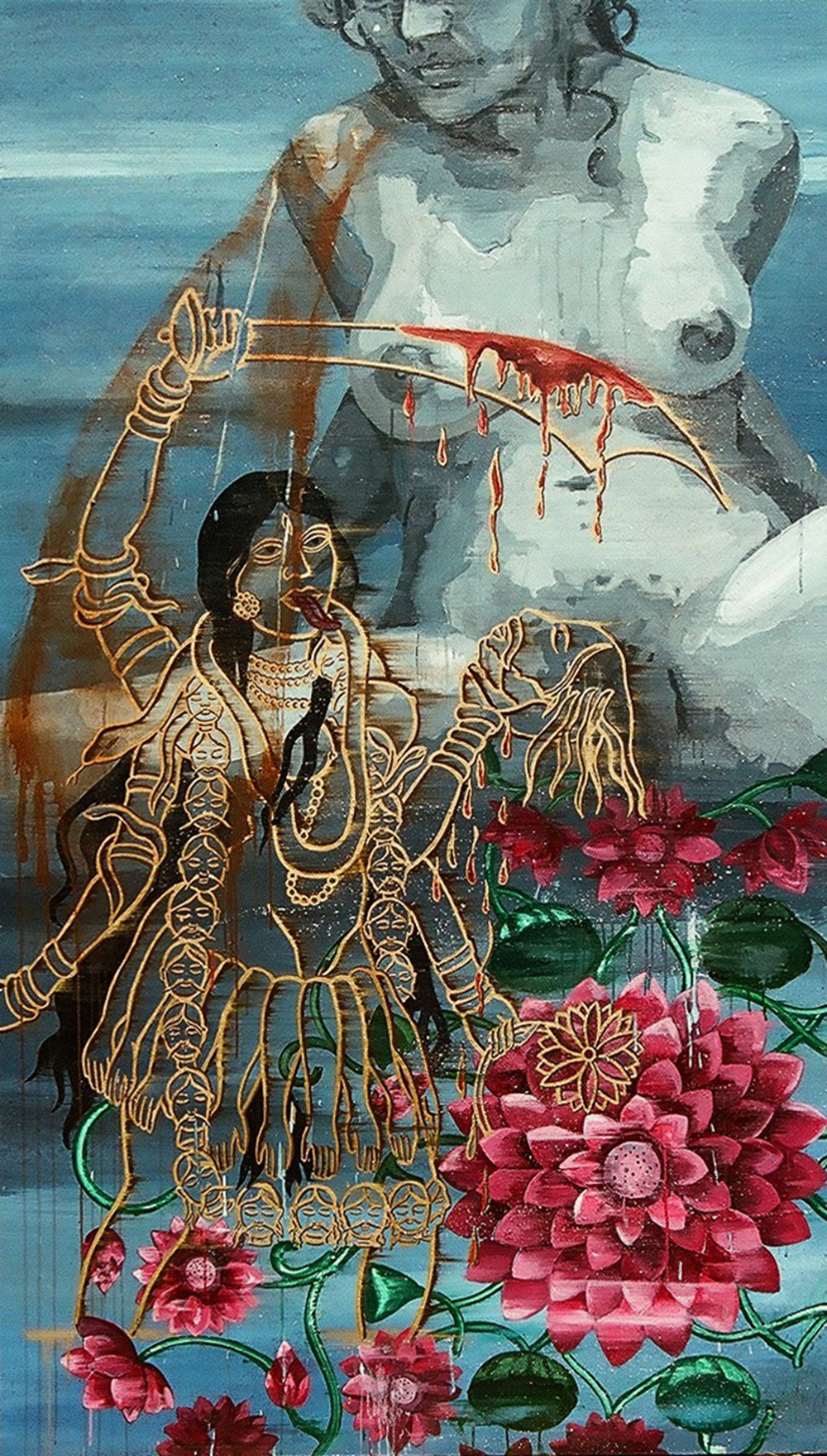 Sleeping River – Exhale
2002
acrylic and cement primer on canvas
84 x 48 in. I 213 x 122 cm