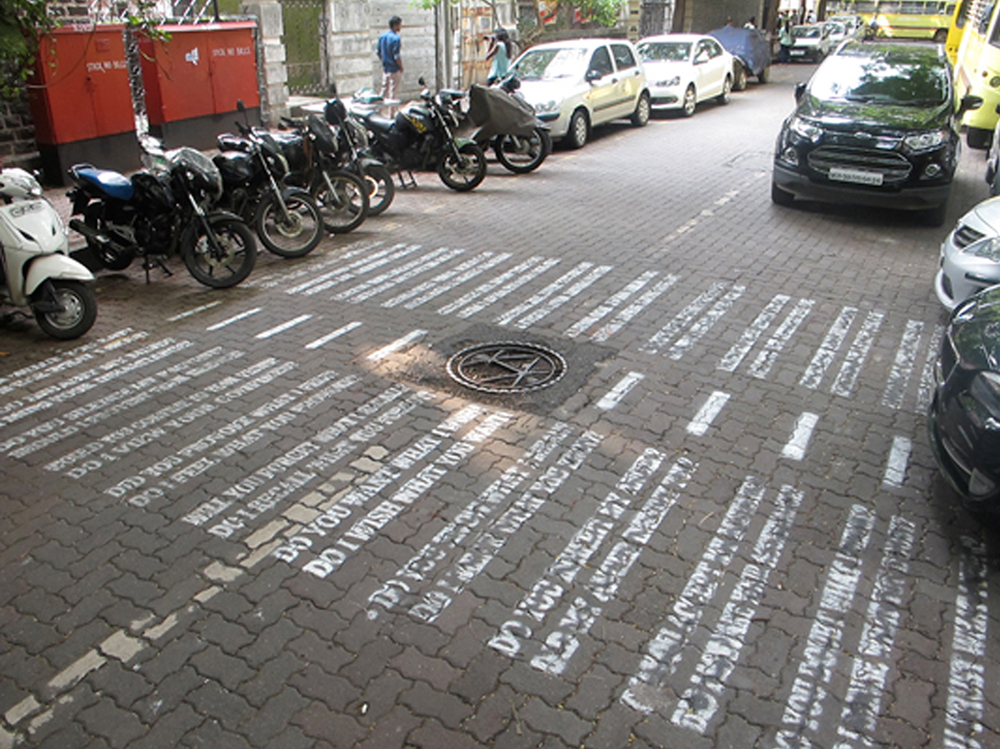 Echoes
2015
painted text on the street
264 x 168 in. I 671 x 427 cm
The spray-painted text formed a crossing between two sides of the street as a series of looped lines that reverberate all that is lost in the gulf between two minds – between what is said and heard, what is meant and how it gets interpreted. These lines can be read as reflections of our differing world-views or dualities within the self, between two people, two neighbours or two countries.