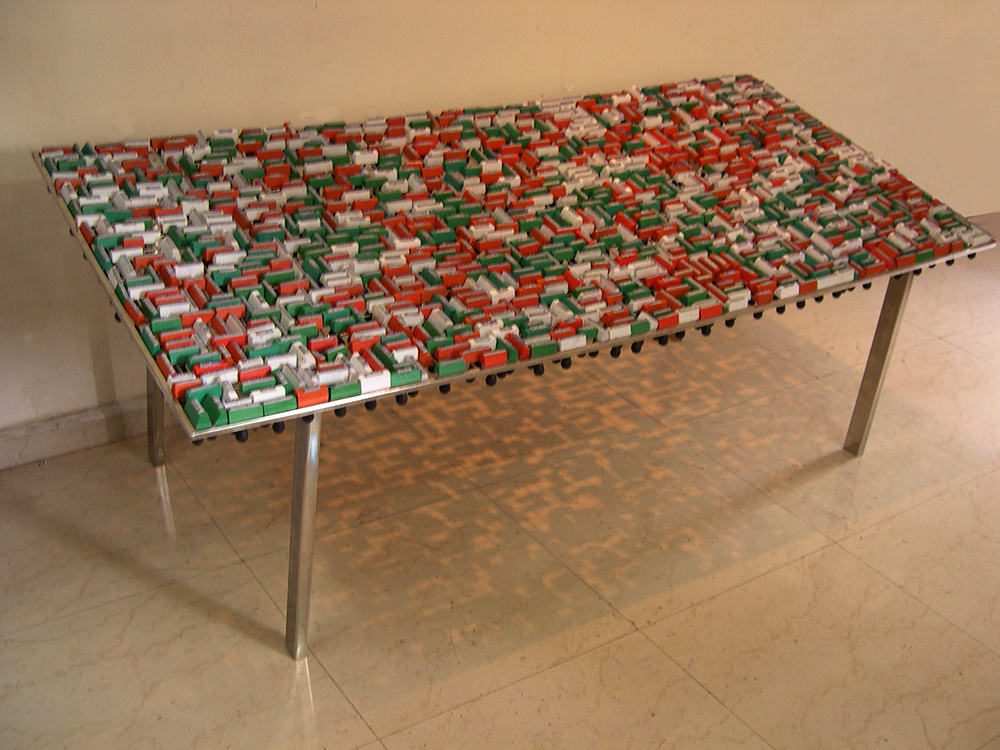 Kiosk
2003
rubberstamps, pigment, metal, paper
72 x 42 x 30 in. I 183 x 107 x 76 cm
KIOSK is an attempt to disperse and rearrange the three colours of the national flag into a jumbled mosaic, such that when seen collectively the colours interlace and lose their distinct character. The hundreds of rubber stamps that form the work carry names of people from various religious and regional communities residing in India. With KIOSK, I'm trying to metaphorically stamp out the specific associations of the two dominant colours (saffron, symbolising Hindus and green for Muslims); and with the random criss-crossing of names, scripts and colours evoke notions of compassion and peaceful co-existence of all communities.
A mock document accompanies this work on a 20 rupee stamp paper like a land agreement containing details such as the location of the nation nation on the globe along its demarcated latitude and longitude. It is a contractual Memorandum of Understanding (MOU) between the Republic and the Citizens of India re-instating the constitution of India that talks of values such as equality and justice with all the 1500-2000 names stamped in it.