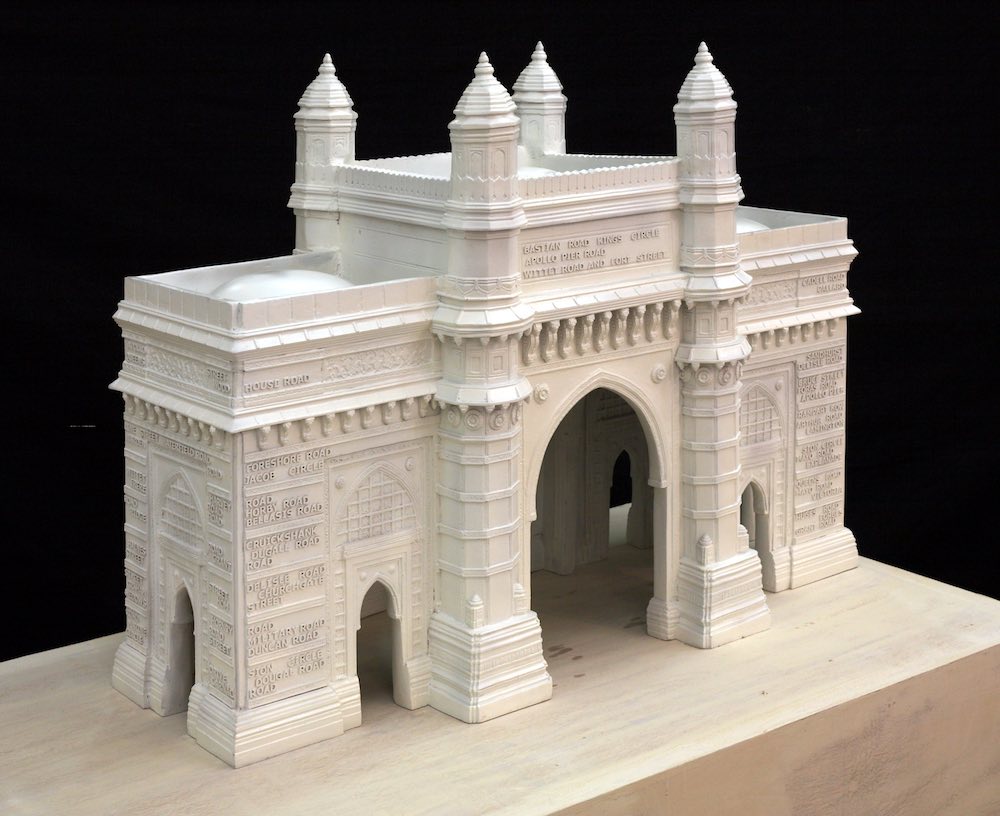 Memoria Mausolea
2007
ivory duco paint on FRP
34 x 45 x 21 in. I 86 x 114 x 53 cm
edition of 3+AP
Memoria Mausolea is modeled on "The Gateway of India", a monument constructed in a grand Indo-Sarasenic architectural style, to commemorate the visit of King George V and Queen Mary to Bombay. Although it was built as a gateway 'to' India, incidentally the last convoy of British Troops, The Somerset Light Infantry 'exited' the country from under this monument. For this ironic and inverse use of the Gateway, I think of it as an interesting symbol onto which one can inscribe episodes of our peculiar relationship to our colonial history.
The decolonisation spree through the renaming of cities and other locations to regional or Indian names from their anglicised British one's, is an interesting example of this strained relationship. By enveloping this monument with perished colonial names of streets in Mumbai, I hope to playfully layer it with the memory of the departure of the British Empire.