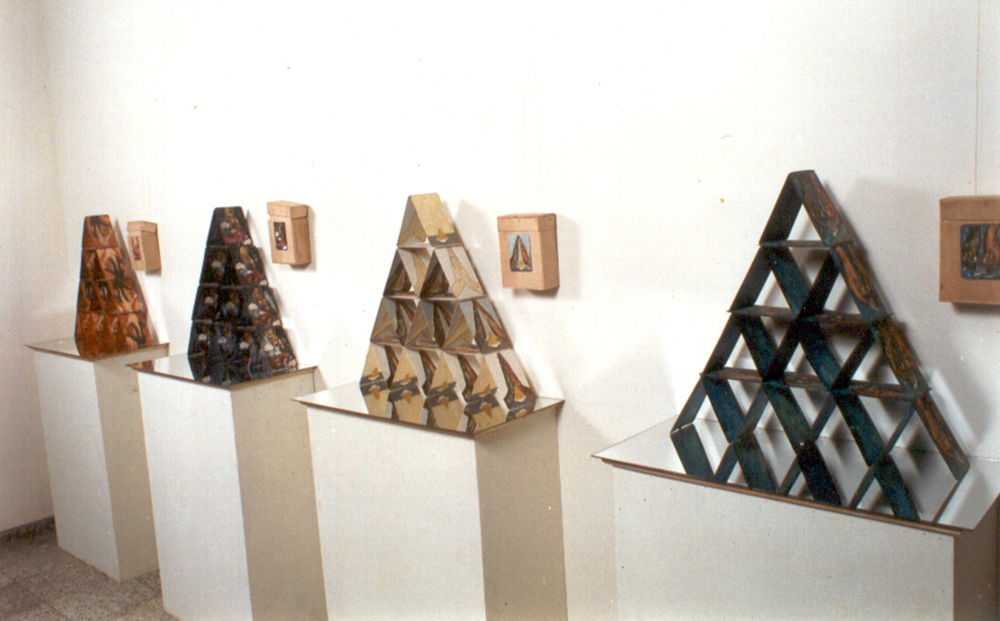 Orchard of home-grown secrets
1998
acrylic on paper
6 x 4 in. I 15 x 10 cm each (26 cards in each set)
The image of 'the house of cards' runs as a leitmotif through my oeuvre. It is a playful image on the one hand, modeled after the card houses made by children, but the use of cards carry associations with gambling, the notion of uncertainty and instability. The fragile paper constructions were made to resemble the makeshift dwellings of the several homeless migrants that dot the city of Mumbai with their cumbrous little spaces. The house of cards within my own vocabulary of images has become emblematic of the aspirations, ambitions and hopes of people for basic provisions such as shelter and their underlying fears due to the constant sense of threat these are subjected to.