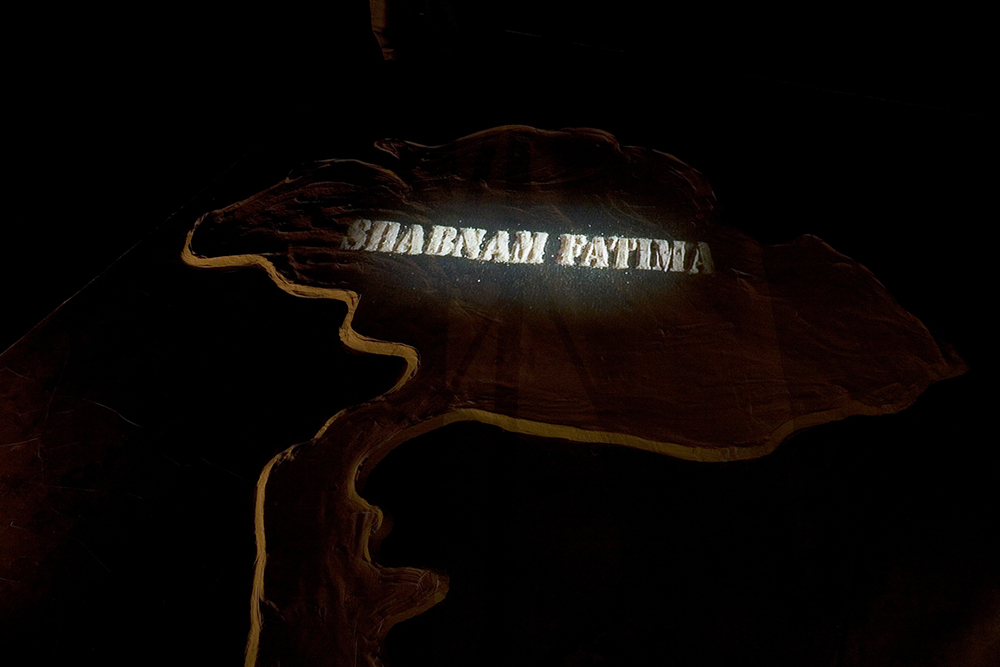 Silt of Seasons-1
2008
single channel video projection on sand
duration 59 min 30 s, dimension variable
edition: 5+AP
The work titled "Silt of Seasons" is a video projection on sand, shaped in the form of the disputed territory that lies between India and Pakistan, also called P.O.K. (Pakistan Occupied Kashmir). The map of this conflicted terrain recurs in several of my works as a symbol of human inanity.
Names of those from across the world who've signed the peace petition in 2004, addressed to General Pervez Musharraf and to the Indian Prime Minister Dr. Manmohan Singh appear spelt out in letters formed with sand. Each name is made visible only momentarily and seems to slowly get blown away or effaced, much like the repeated attempts at peace that often get sabotaged by extremist forces or political opportunism. And yet each erased name is replaced by another one, transporting the optimism in the piece through the renewed hope and commitment towards peace in the region.