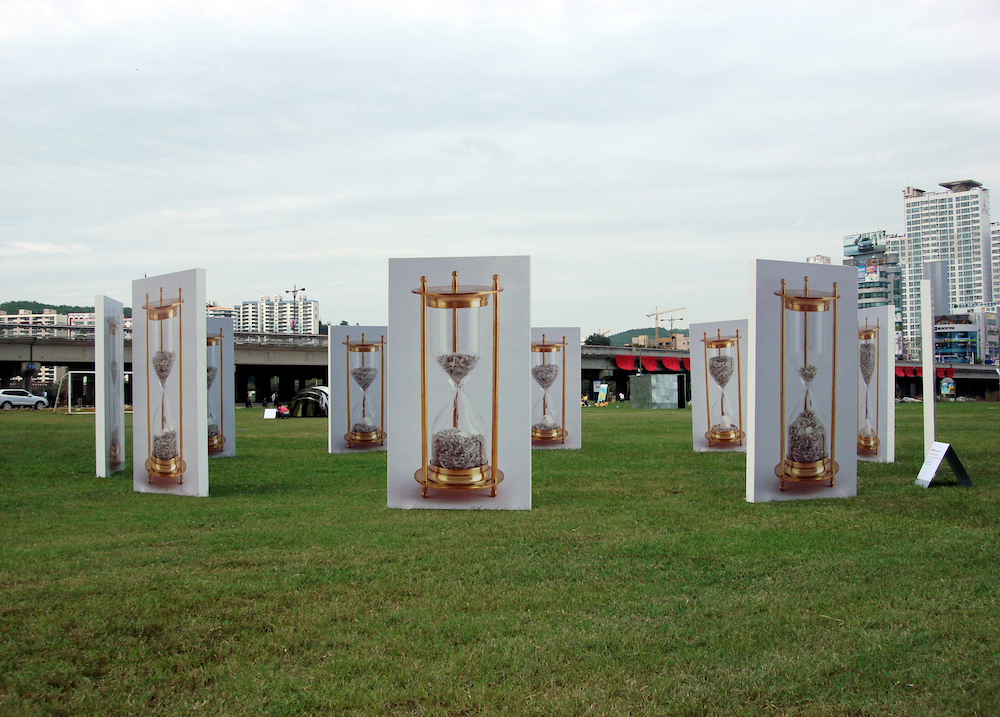 Silt of Seasons-2
2008
digital print on flex
84 x 48 in. I 213 x 122 cm each (set of 10 prints)
The course of time is different for everyone. One of the most acceptable definitions of time has been enunciated as, it being the measure of the interval between two events. In 'Silt of Seasons-II', grains of rice replace sand within a conventional hourglass that is seen marking the passage of time across ten frames.
On closer observation one notices that there are hand-inscribed names on every grain of rice as if each grain embodies a human figure, passing through the neck of the hourglass, reminiscent of 'rites of passage'. Rites of passage are evidently physiological markers of transitions. Often, objects serve as reminders of changes in life, as armatures of memory. A detail that remains withheld from the viewer is, that amongst other names are names of farmers who committed suicide in India recently. In the end one asks, is this device marking the passage of time or registering the journey of life itself?