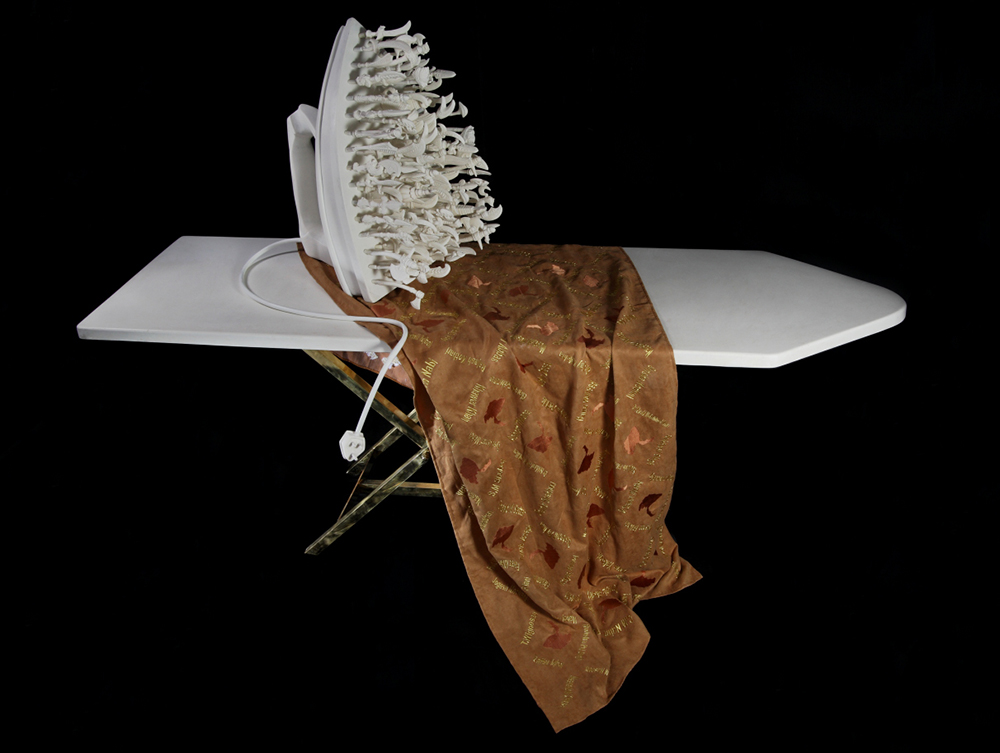 White Heat (The Ironing Board)
2008
bonded marble, brass, fabric
70 x 102 x 30 in. I 178 x 259 x 76 cm
edition of 5 + AP
'The Ironing Board' refers to the highly fortified relationship that India shares with its neighbour Pakistan and the uncertain nature of the peace process between the countries. The sculpture of an oversized iron placed on an ironing board seems dysfunctional due to the surface being densely loaded with numerous weapon-like projections. On close observation one would find, amongst other weapons, truncated rooftops of religious monuments. The fabric that lies draped waiting to be ironed is embroidered with names of those who've signed the petition for peace between India and Pakistan along with multiple maps of the disputed territory between the two countries, an image that recurs in many of my works as a space symbolic of human inanity.
The sculpture playfully renders the frustrations of the never-ending dialogue, where any attempts at ironing out creases in the peace process are sabotaged by conflicting interests and with the misuse of religion as a divisive tool by both countries.