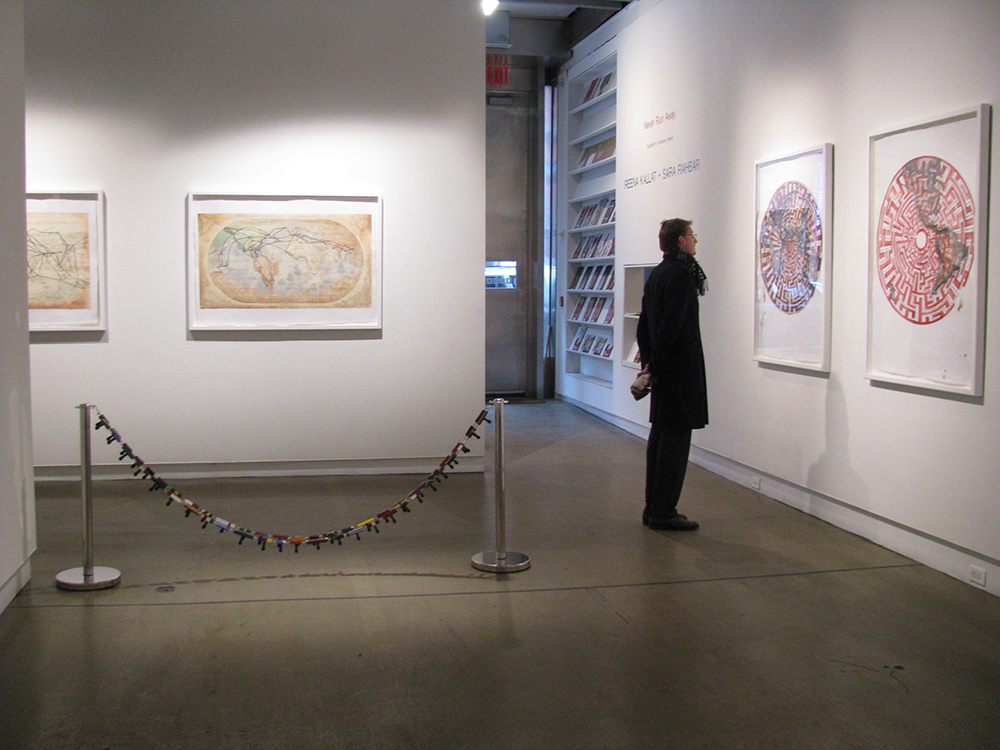 Your Mileage May Vary
2009
acrylic paint, archival inks on handmade paper
37 x 54 in. I 94 x 137 cm
In the paper works the twin forms of maps and mazes are overlaid by stamping names of people who have been denied visas for traveling to other countries. These are often on the basis of class, culture, nation, religion, politics etc. Even as cultures blend with a greater movement of people and information than any moment in human history, borders have become more controlled and monitored than ever before.
The maze has a structure and a format while the painted maps almost seem like a result of an accidental spill. In some of these works flight air-routes formed by names of those who've been denied access are superimposed on painted maps, while in the mazes the same names clog the passage ways and are overlaid with spills and blots that appear map like.